Philosophy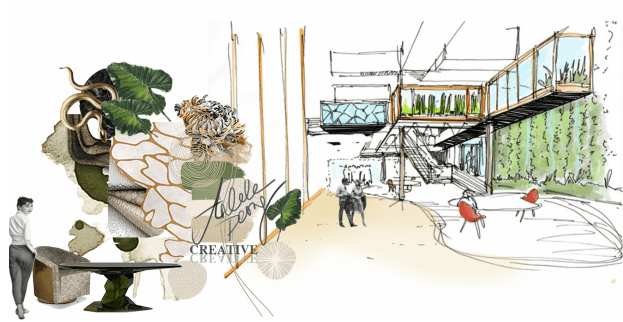 Only a comprehensive interplay of space, design and functionality creates the true balance.
(Anna Lena Laufenberg)
The design is not to scale, green or redesign existing buildings, but to replace existing buildings with structures, services, future needs and views of life.
The signature of Anlela Designs turns to nature. This means that green and sustainable development can be achieved without proof. Natural and natural shapes, the colors of nature and textures, and everything inspired by the sea, air or land, make Anlela Design a great design. It is important to break the boundaries between design and technology. Regardless of the project, Anlela Design will carry out dynamic design.
For Anlela Design, design means shaping functions to the limit, rather than imagining shapes and decorations that make their functions unusable.
Anlela Design does not have a "house style", it looks at each project with a new perspective.
Anlela Design draws inspiration from many different things every day, but the inspiration comes from the quality of the design and the further pushing of boundaries to form the final combination of form and function. We want to be at the forefront of design innovation-leaders, not followers.
For Anlela Design, meeting future needs not only means the premise of sustainability, but also provides variable variables for our private and working lives.
Anlela Design's goal is to find a balance between beauty, functionality, pragmatism and creativity, so as to realize the vision of the client and realize all their wishes. We have established for them a lifestyle that crosses boundaries and is uncertain.